Best NFT Marketing Strategies in 2023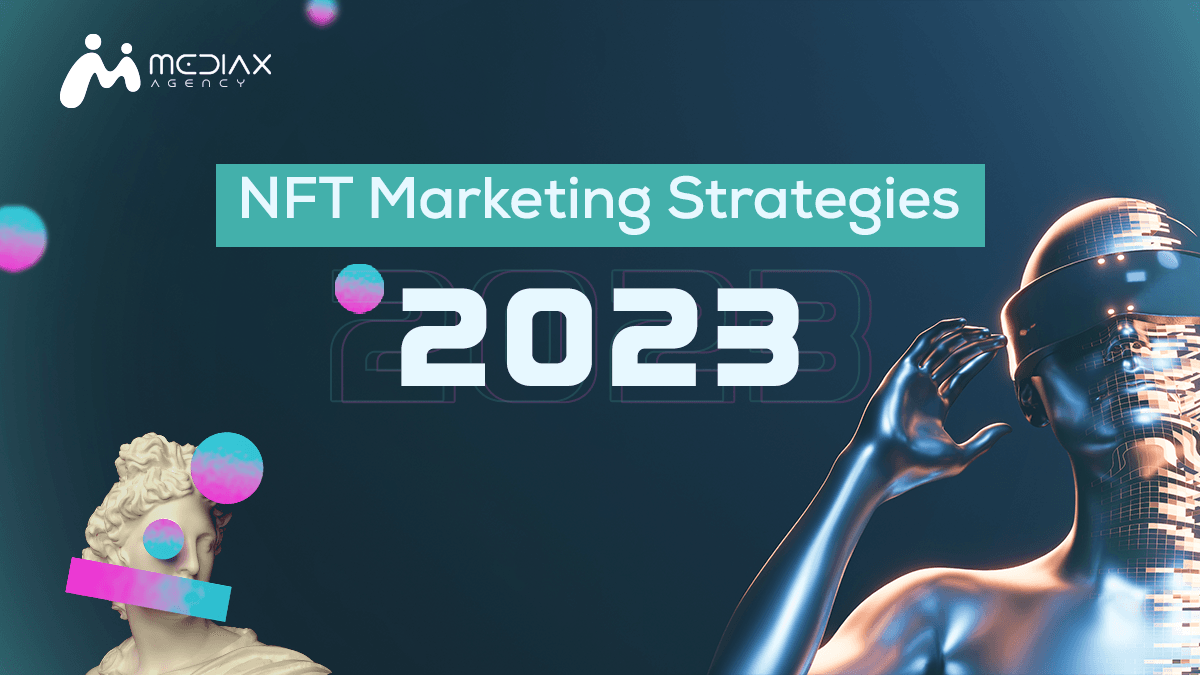 NFTs (Non-Fungible Tokens) have been there for quite a minute, but people are now interested in them more than ever. They are expected to reach $60 billion by 2031, meaning they are growing at a CARG of more than 19%.
NFT sells for incredibly good amounts thanks to the high demand for the digital arts, especially amongst tech enthusiasts, game players, and other interested investors.
2021 recorded the most expensive NFT to be sold to date: The Merge, which went for a whopping $91.8 million. Seeing this, the interest in NFTs continues to increase, and most artists have created their own.
Now, you have your NFT, and you know it can sell for millions. How do you generate the buzz to auction it for high amounts, even with the increasing competition? You must create a unique and successful NFT marketing strategy to make it visible and valuable in the market. Here are the best NFT marketing strategies we recommend you use to make it stand out!
5 Best NFT Marketing Strategies to Use:-
Utilize Social Media:-
We live in a tech-savvy world with millions of people using social media daily. You can utilize top NFT influencers on social media channels like Twitter to market your NFT. This guarantees you a group of loyal followers who will now know about the existence of your digital asset. Another great social media marketing strategy is creating NFT communities on top platforms such as Facebook, Instagram, Discord, Telegram, YouTube, and Reddit. This helps in creating a buzz about your NFT. Ensure you are as active on these social media platforms, not just by posting about your NFT company but by engaging your audience through giveaways and live streams.
Use Web3 Marketing:-
Well-established Web3 publishing sites can successfully bring your NFT company into the spotlight by amplifying your brand awareness. A well-versed NFT marketing agency will help you build an engaging and self-sustaining Web3 community on platforms such as Discord and Telegram.
Be a Pioneer of Your Band:-
Generating interest in your brand will ensure that you are noticed, which is a top-tier marketing strategy for NFTs. If you did not know, people would value living brands that provide new experiences for them. If you show people that you are interested in your brand, they also garner some interest in it. This, in turn, will increase the conversations in your NFT.
Email Marketing:-
Once you have an established NFT community, ensure you use the email marketing strategy. Send insightful automated emails to your community members. Of course, check every user's choices and preferences to determine what to send. Such emails will help you create a large user base, and your community will stay up to date with your NFTs' brand activities.
Target Paid NFT Advertising Networks:-
Targeted NFT advertising networks are another excellent marketing strategy you can use. You can utilize Cost Per Click and Cost Per Thousand Impressions; they work best in crypto. While Google might have restrictions in advertising NFTs and other cryptos, using targeted marketing on top coin tracking sites will give you more significant results.
Marketing your NFT may be more challenging than it seems. When done right, the outcome is impressive and worth every effort or coin you put in! Remember that any wrong move in your marketing strategies can make your digital asset lose market value.
We recommend working with leading NFT marketing agencies, one like MediaX Agency to generate buzz and high demand in your NFTs. Contact us today to get started!